SealPath Honored with Prestigious 'Cybersecurity Made in Europe' Label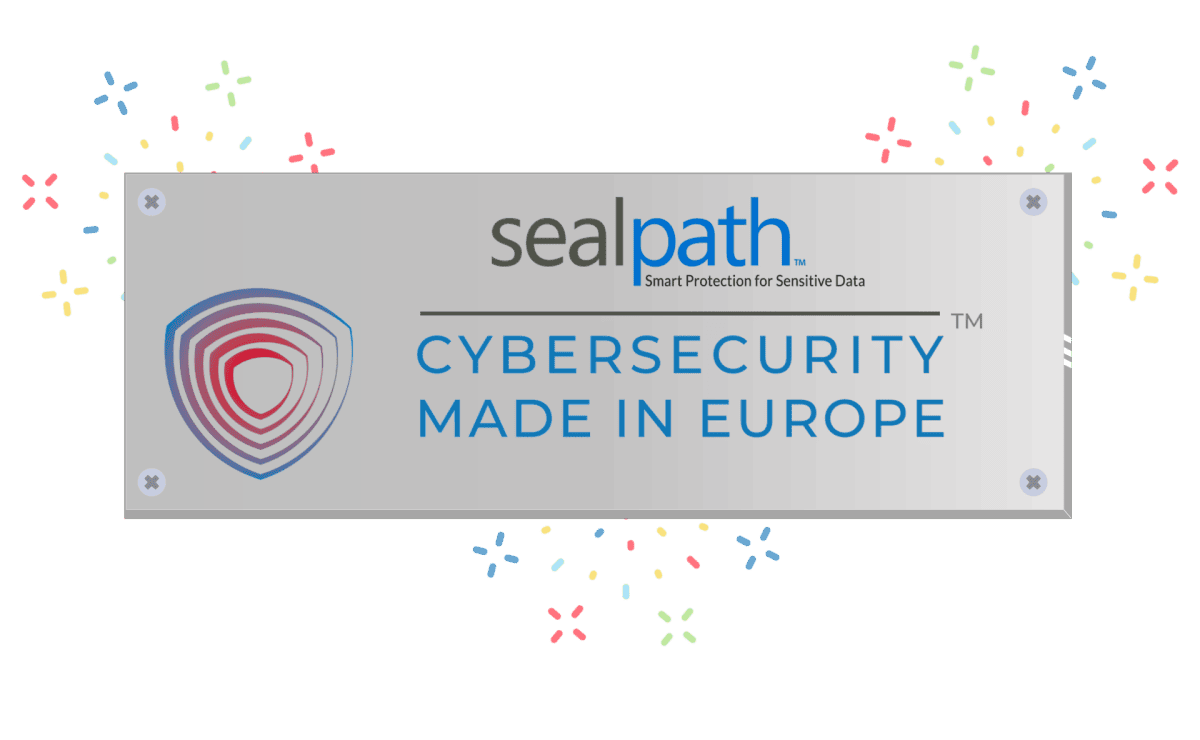 BILBAO, 16 NOVEMBER 2023 – SealPath announces that it has been awarded the prestigious "Cybersecurity Made in Europe" label, an important recognition from the European Cybersecurity Organization (ECSO).
In a significant advancement for the European cybersecurity industry, SealPath has been conferred the distinguished "Cybersecurity Made in Europe" label. This award, issued by the European Cyber Security Organization (ECSO), utilizes the facilitation of Cybasque—the representing body for cybersecurity industries within the Basque Country.
The "Cybersecurity Made in Europe" label is reserved for companies that meet stringent criteria. These stipulations mandate that companies are headquartered in Europe and conduct the majority of their business and cybersecurity Research and development activities within the European continent.
SealPath's awarding of this label signifies the adherence to two vital trust endorsements. Firstly, the provision of products and solutions that meet the requirements outlined in ENISA's 'Indispensable baseline security requirements for the secure ICT products and services.' Secondly, strict compliance with data and privacy norms as defined by the EU's General Data Protection Regulation (GDPR). This highlights SealPath's commitment to data classification and risk identification.
This recognition enhancing SealPath's strategic standing within the European cybersecurity landscape promotes trust and visibility with potential business partners, end users, and investors recognizing the company.
Following an increasing landscape of cyber threats, SealPath's acknowledgment underscores the growing importance of European cybersecurity firms in the protection of data. SealPath thanks ECSO and Cybasque for this honor and reminds organizations and individuals alike to continue their commitment to robust, Europe-centric, cybersecurity measures for ever-evolving data security requirements.
About SealPath
SealPath is a European leader in Zero-Trust Data-Centric Security and Enterprise Digital Rights Management, working with major companies in more than 25 countries. SealPath has been helping organizations across multiple business verticals, such as Manufacturing, Oil and gas, Retail, Finance, Healthcare, and Public administration, protect their data for over a decade. SealPath's client portfolio includes organizations within the Fortune 500 index and Eurostoxx 50. SealPath makes it easy to avoid costly mistakes, lower the risk of data leaks, ensure security for confidential information, and protect data assets.